Worland Guitars
OM Guitar.
---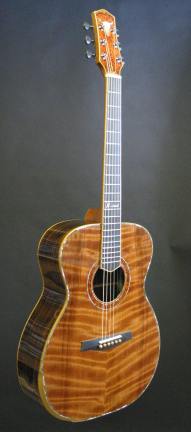 This is an OM guitar designed and built in close collaboration with Gary Phillips, owner of Paradise Guitars. He purchased the wood and other components and picked out various design elements to incorporate into his personalized instrument.
Jim,
Just wanted to let you know again how much I love this guitar. Took it to the shop and the guys thought it was awesome. I played it and the guys played it, it sounds really, really good. It always sounds better when someone else plays it and you can stand back and hear the sound being projected out to you.
This morning I did a fine tooth inspection on it and every aspect of the build quality was super. You definitely know your craft. It was alot of fun being able to work with you in your shop. That's the only way to go!!!
Thanks again Jim, I appreciate all your time and effort. I love the picture build documentation, too.
Thanks, Gary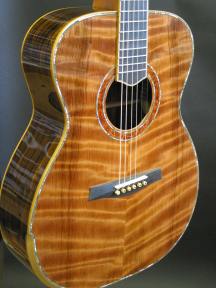 Curly redwood top with abalone purfling.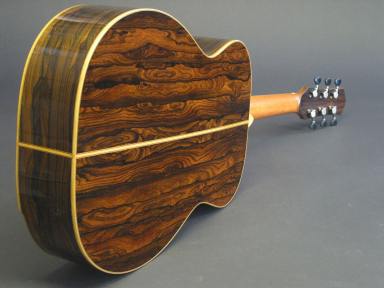 Ziricote back and sides with boxwood binding and center strip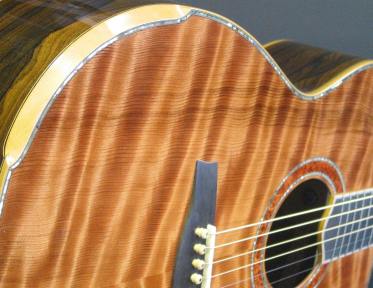 Griskin style beveled armrest veneered in boxwood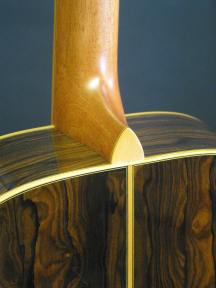 Satin lacquer finish on the neck with boxwood heel cap.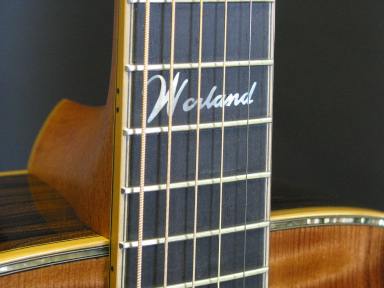 The Worland logo was placed at the 12th fret. Ebony fretboard is bound in boxwood.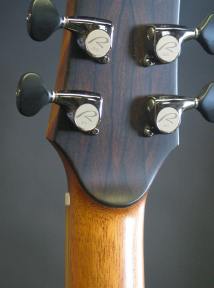 The back of the peghead was veneered in bookmatched ziricote. Ryan tuners made by Gotoh are amazingly smooth.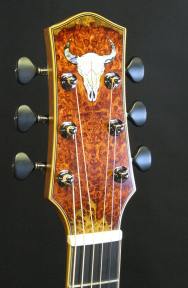 The peghead is veneered in book matched amboyna burl.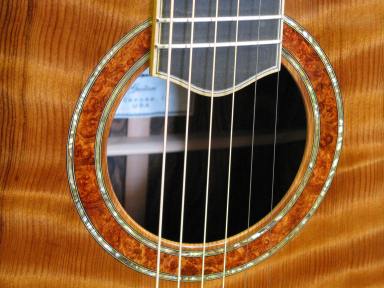 The rosette is also a book match amboyna burl surrounded by abalone rings.

Worland Guitars - 810 North First Street - Rockford, IL 61107 - 815.961.8854