Worland Guitars
Jumbo model.
---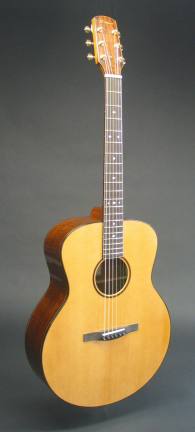 Here is a fairly standard Jumbo model with curly claro walnut and a Port Orford cedar top. Some comments from the new owner:
Hi Jim,

Just dropping you a quick note to let you know how pleased I am with the guitar.
It has become my all time very favourite, like it has been personally made for me, I could not have chosen it better myself if I tried. The tone and response are just wonderful, I love the Port Orford Cedar, I wish I had known about the qualities of Cedar much earlier.

I have a friend I met through ebay who is a guitar enthusiast and collector of sorts. Since he inquired, this is what I wrote to him after I directed him to your website..

"I own six high quality instruments at this time...
I must say my favourite guitar right now is made of Port Orford Cedar and Culry Walnut from Worland Guitars..."

Cheers, Erik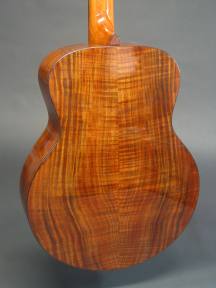 An amazing curly claro walnut back and sides.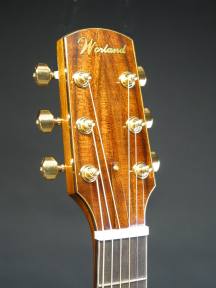 The walnut peghead bound in rosewood.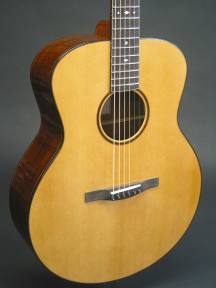 A Port Orford cedar top produces a fairly bright but balanced tone.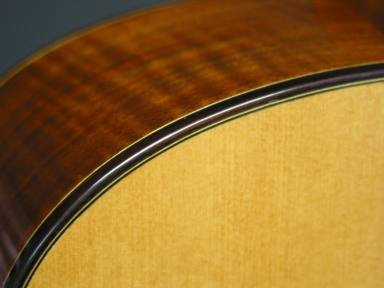 The rosewood binding sets off the walnut nicely.

Worland Guitars - 810 North First Street - Rockford, IL 61107 - 815.961.8854